Activating Zipi Financial
Zipi Financial Activation
In your My Business profile look for Marketplace in the left panel. This will then show available application in your account. In this case Zipi Financial.
Click on Activate.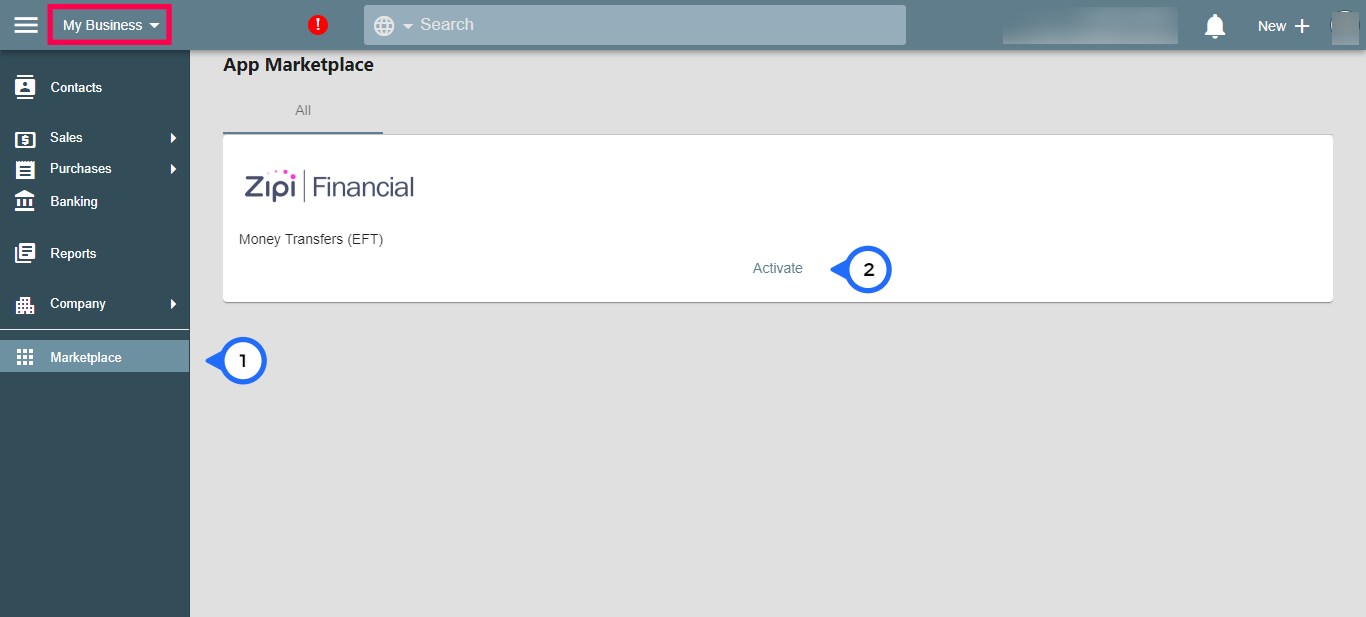 The next page will ask you to connect to Zipi Financial to start the setup process.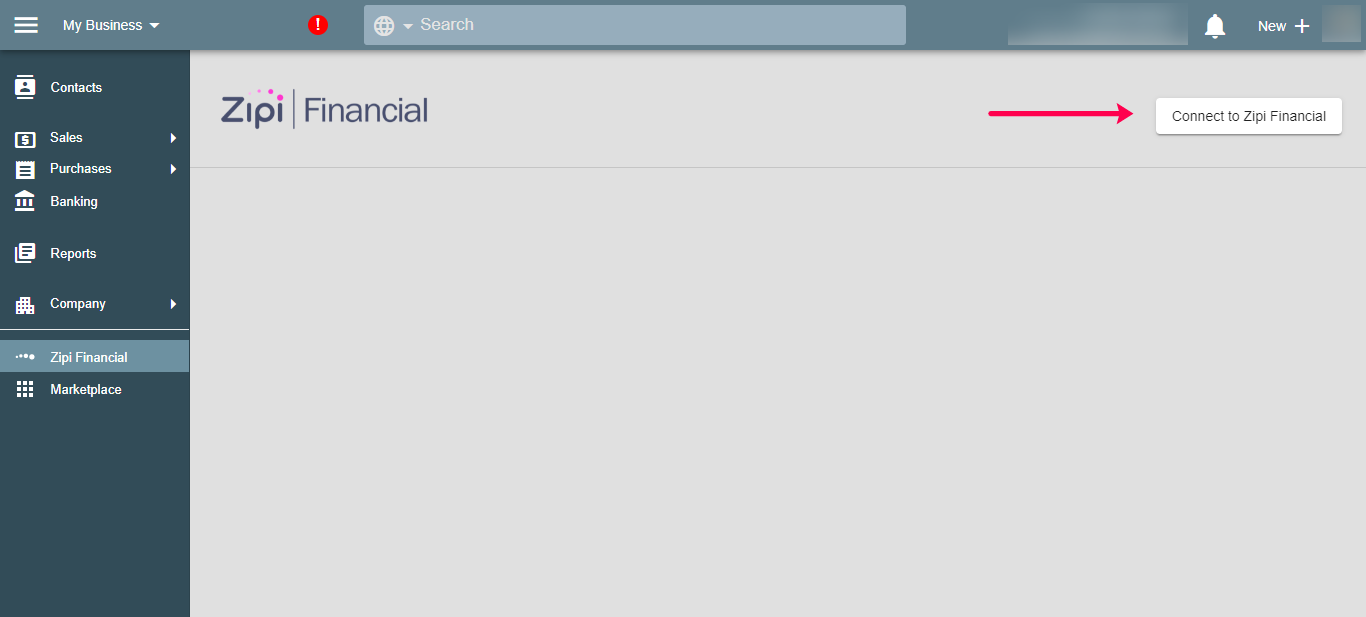 You have successfully activated your Zipi Financial.
The link below will provide the steps on how to set up your Zipi Financial account.
Related Articles

What is Zipi Financial

What is Zipi Financial? Zipi Financial is a modern banking platform designed specifically for the real estate industry. At its core Zipi Financial makes transactions between brokers, agents and consumers fast, simple and secure. And is most ...

Zipi Financial vs. Banking Module

Zipi Financial Bank Account To add a bank account for sending and receiving electronic funds transfers, go to the Zipi Financial settings in the Marketplace. Banking The Banking module is for accounting purposes (bank feeds and reconciliation). This ...

Pay Invoices using Zipi Financial

You will receive an email for the invoice Click Open Invoice Details to view the invoice Click Open in Portal to view the invoice in Zipi

Activating Bank Feed.

What is Bank Feed? A bank feed is an automatically created list of the transactions (spent and received) in your bank account. Bank feeds have been around for a while as part of desktop accounting software. In this article, we will learn how to ...

Zipi for New Agents

Contents Firstly, what is Zipi? Key Benefits for Agents: Access your My Business Hey there, welcome to Zipi! If this is the first time hearing about Zipi, we're here to explain what Zipi is and how it is going to make your life easier, more ...