What is Bank Feed?
A bank feed is an automatically created list of the transactions (spent and received) in your bank account. Bank feeds have been around for a while as part of desktop accounting software.
In this article, we will learn how to activate Bank feed within Zipi in just a few steps.
Note: Before activating Bank Feed. Make sure that Bank is already linked to Zipi.
Connecting your Bank via the Banking Module
After connecting the bank to Zipi we can now activate Bank Feed.
Note: Must be logged in with admin credentials if activating Bank feed at Company level. If activating bank feed for Zipi Pay. Zipi Pay must first be activated.
1. Login to Zipi and select the correct Profile where you need to activate Bank Feed.
2. After the page loads the linked bank information, click the 3 dots icon at the far right to activate feed.
3. A pop-up will appear where it will ask the start date for the bank feed information that Zipi will fetch.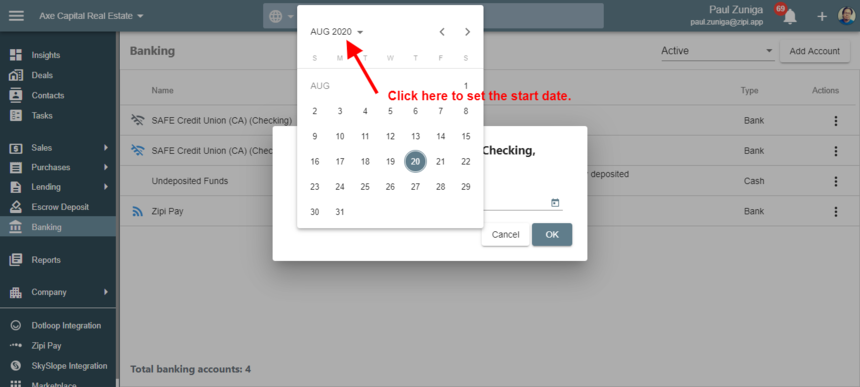 After the start date has been selected Zipi will refresh and bank feed is now activated. To deactivate just click the 3 dots icon at the far right.
You have successfully activated the Bank Feed option.